Welcome to the series where we ask 10 real estate agents for their take on the current market challenges and opportunities
---
AUTHOR(S):
Toju Temile, Stefanie Winstan,
Paul Mclaughlin, Nish Kapoor,
Nic Ciatto-Bégin, Melissa Nguyen,
Jason Spartalis, Candice Trzmiel,
Brady Tran, Melanie Mctigue
TOPIC(S):
Home Buyers and Sellers, Market Strategy, Ottawa Real Estate
LOCATION(S):
Ottawa, Ontario
PUBLISHED:
September 14, 2022 11:59am EDT
ORGANIZATION(S):
EXP Realty, REMAX Hallmark Realty, First Choice Realty, Royal LePage Team Realty, Marilyn Wilson Dream Properties, Avenue North Realty, REMAX Affiliates Realty, Engel & Völkers Ottawa Central, Century 21 Synergy Realty
SOCIAL:
TAG(S):
---
With interest rates rising and the level of uncertainty in the markets, what advice would you provide to those looking to buy or sell a home in the next few months?
Agent #1 – Toju Temile – EXP Realty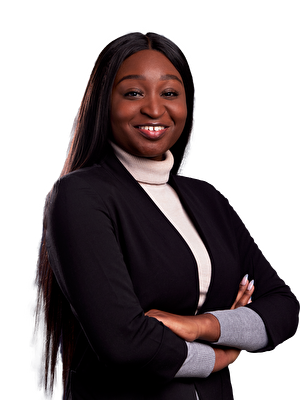 ---
"I am a young, family-oriented, self-driven, and passionate woman who loves helping people find comfort in their homes, hence my love for real estate."
---
"I always advise clients to visit their 'why' to best answer this question.
Buyers, if you're trying to buy a home and you have money saved up and are in a good place, then why not now? Are you waiting to see whether the market will 'crash'? Why not lock in that rate now because interest rates are still going up? Why not take advantage of the current situation as you have a lot more negotiating power than you did a couple of months ago?
"House prices are still appreciating; only at a slower rate."
Sellers, why do you want to sell? What are your real estate goals? Yes, you may have missed the 'high' a couple of months ago but let me tell you this, house prices are still appreciating; only at a slower rate. Take a look at the statistics! July 2021 to July 2022 showed a 4.5% increase in residential house prices. It may not be the double digits we were seeing earlier in the year but guess what, you still would have made money. Visit the why's and why not's concerning selling your house."
Agent #2 – Stefanie Winstan – REMAX Hallmark Realty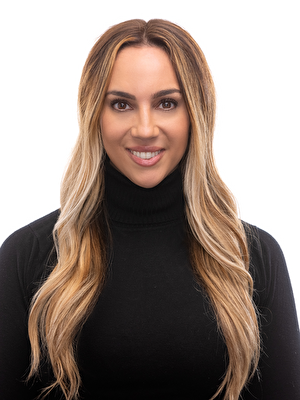 ---
"Thrives on being a part of others success and wishes nothing but happiness, health and wealth for those around her."
---
"Rising mortgage interest rates are nothing to fear and knowledge of the topic will ease buyers' and sellers' anxiety. It's vital for them to understand rising mortgage rates, as they impact just about every aspect of buying a home.
---
When the economy is strong, interest rates tend to rise along with growth. Higher interest rates, however, translate into higher mortgage loan costs.
Rising rates make homes more expensive for buyers, reducing the demand for home purchases.
Depleted demand also hurts sellers, as they need to reduce the prices of their homes to attract buyers.
---
Rising interest rates do have a very noticeable effect on buyers and sellers. Hypothetical situations prove that property value and housing prices directly correlate to mortgage rates, but what underlies both scenarios is the health of the economy.
My best piece of advice to a buyer or seller in any market is to do their research on what type of market we are in and to make sure they find an agent they can trust to guide them in the right direction. There are pros and cons in every market and those pros and cons differ depending on your specific situation!"
Agent #3 – Paul Mclaughlin – First Choice Realty
"The recent significant increase in interest rates has many buyers and sellers wondering if they should proceed with their plans to purchase or sell their property, or whether they should postpone in the hopes of lower rates and stronger markets. The central banks in the US and Canada have indicated that they are prepared to continue to fight inflation by increasing interest rates, however, some experts suggest that the rates may be peaking shortly and within a couple of years should begin to come down. Perhaps not to the extremely low rates which we experienced during the Covid period but certainly lower than today's rates.
These higher rates have created a more favourable environment for buyers to negotiate their purchases presently, with the caveat that some high-demand areas are still commanding strong prices and competition for buyers. Mortgage lenders/brokers are suggesting that variable rates may be the option to take us through the next few years of higher rates until rates begin to come down to a range favourable to lock into fixed terms. When rates return to the lower range, it could be assumed that prices will rise more rapidly.
"These higher rates have created a more favourable environment for buyers to negotiate their purchases presently."
Sellers, on the other hand, should ensure that their properties present well as the market to sell is more competitive now. Investing in wisely targeted renovations can justify the investment and result in higher sales prices and quicker sales. The advice of an experienced agent to discuss the preparation of a house for sale is extremely valuable in the present market."
Agent #4 – Nish Kapoor – Royal LePage Team Realty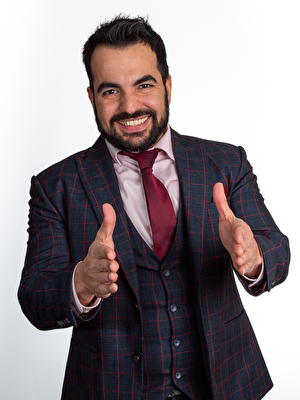 ---
"Always prepared to offer his clients a truly complete package to enhance their real estate experience."
---
"Many economists expected the mortgage rate to be 4.70% by the end of this year. A high-interest rate will affect the cost of borrowing, investment, and saving rates. High mortgage rates are not the best news for home buyers, but it doesn't have to be the end of the line. Buyers can prepare themselves for a rise in interest rates in many ways such as paying down their debts, using short-term loans, making a bigger down payment, working with an agent who understands their needs, choosing an alternative property, and improving their credit. In short, assemble a team you can trust.
My only advice for sellers is to take their time and don't rush. Hire a professional agent and prioritize tasks to be done. Focus on high-return items first. Kitchen and bath updates are the best. Focus on quick things, such as; replacing cabinet hardware, faucets, pendant lights, etc. The most important thing for a seller to remember is that, unless they have another property, they become buyers when the deal is closed. Professionals like us in the housing market always prefer a balanced market where both buyers and sellers benefit."
Agent #5 – Nic Ciatto-Bégin – Marilyn Wilson Dream Properties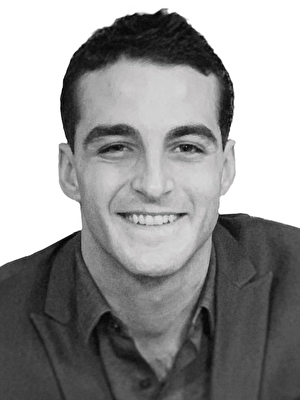 ---
"I'll be there to guide you through every step to ensure a smooth transaction and build a lasting relationship along the way."
---
"I believe the Ottawa real estate market is and will continue to be a great place to invest. It is possible to find deals in any market, you just need to do your homework and make sure the numbers add up. The inventory and number of days on the market are slightly rising as well. This gives buyers more time to shop and make informed decisions without the pressure some buyers may have felt over the past couple of years."
If you are a Real Estate Agent and would like to contribute to the FCA resource section by writing articles, blogging, creating videos or providing answers to our questionnaires, please contact us at:
Agent #6 – Melissa Nguyen – Avenue North Realty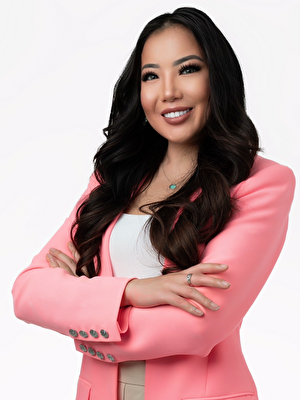 ---
"I have a passion for people, a dedication to my clients, and strive for a lifetime client relationship."
---
"The market is quite uncertain, but only if we compare it to the last two years. We're getting into a balanced market where neither supply nor demand are outweighing each other. It's a great time for buyers to find well-priced homes, often now without the stress of having to compete in multiple offers. Homes are still selling, although they are taking longer to sell than they have the past two years. As long as it's appropriately priced, the property will still move.
"It is imperative that a property is priced properly. A poor pricing strategy can leave the property on the market for much longer than it should be."
I speak a lot about pricing because, in this transitional period, it is imperative that it is priced properly. A poor pricing strategy can leave the property on the market for much longer than it should be, resulting in multiple price reductions and possibly selling for much less than what it would have sold had it been priced appropriately initially. However, this also gives buyers a chance to find really great deals on properties that have been on the market for longer than average. My advice to buyers and sellers would be to put trust in your realtor to help you navigate the current market."
Agent #7 – Jason Spartalis – REMAX Affiliates Realty
---
"Owing to his success is his drive to exceed his clients' expectations and determination to always get the very best value."
---
"My best advice during this market shift is not to be scared of change. We've been riding a high the last few years and having this pullback is going to bring balance back to the consumer to allow them to buy with confidence as the pressure is off."
Agent #8 – Candice Trzmiel – Royal Lepage Team Realty
"My advice to individuals looking to buy is to connect with their mortgage broker and lock in a rate. You can generally hold a rate for 120 days. This will protect you from any rate increases. The first step when looking to purchase a home should always be to get pre-approved and understand what price point you should be looking for and exactly what you can afford.
"The first step when looking to purchase a home should always be to get pre-approved."
If you are planning on selling your home, I'm sure you are aware the market has changed. Now more than ever, it is important to price and market your home effectively. Pricing to sell is essential, buyers are no longer offering 100K over asking. Your home needs to create buzz online. In order to do this, you need to ensure you are working with a Realtor who will provide professional staging as well as professional photography."
Agent #9 – Brady Tran – Engel & Völkers Ottawa Central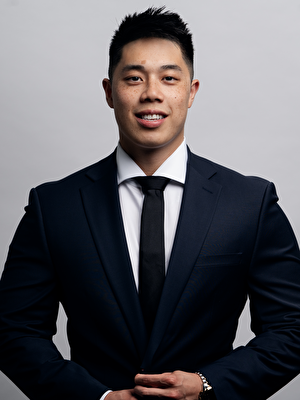 ---
"Staying mindful and consistently maintaining a strong commitment to service, I acknowledge what my clients and partners need and want."
---
"Take your time, and do not rush into anything. More houses will be on the market so buyers will have more options. Seek advice from your Realtor and make sure you follow the necessary steps to ensure you can close on the property you desire. It is also important to keep in mind that interest rates are rising, so budget accordingly. When it comes time to make a final decision, make sure you feel comfortable and confident with whatever choice you decide to make."
Agent #10 – Melanie Mctigue – Century 21 Synergy Realty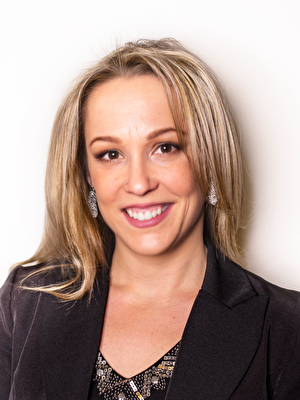 ---
"Melanie brings extraordinary energy to her real estate business, resulting in an unequaled level of customer service."
---
"For buyers, it looks like a friendlier market with less competition, little to no possibility of bidding wars and the opportunity to carry out inspections and address other concerns. On the flip side, buyers can expect to pay slightly higher mortgage rates but for less pricey properties. Sellers should pay attention to details and do the important things to make their house stand out. For example; have a pre-inspection in hand, make those needed repairs, tidy up and paint. If you want to be competitive, follow your agent's advice. An important note to make is that interest rates are still very attractive when you take a historic view. Interest rates in the 80s hit 16%+. "
"For buyers, it looks like a friendlier market with less competition, little to no possibility of bidding wars and the opportunity to carry out inspections and address other concerns."