---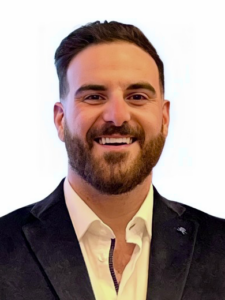 AUTHOR(S):
PUBLISHED:
June 27, 2023 8:00am EST
SOURCE:
LOCATION(S):
Ottawa, Ontario
FIRST CLASS AGENTS SOCIAL:
TAG(S):
Charles Khouri
,
First Time Home Buyers
,
Home Buyers
,
Home Sellers
,
Investment Properties
,
Multi Unit
,
Ottawa
,
Real Estate
,
Real Estate Market
,
Realtors
,
RECO
,
Rental Properties
,
Royal Lepage Team realty
ORGANIZATION(S):
Royal LePage Team Realty
---
Are you starting to feel cramped in your current home? Maybe you've started a family or have a growing collection of hobbies that require extra space. Whatever the reason, if your home is feeling a little too cozy, it might be time for an upgrade. In Ottawa, there are plenty of great options for larger homes that can fit your changing lifestyle.
Here are some tips for finding your perfect upgrade:


DETERMINE YOUR NEEDS
Before you start searching for a new home, it's important to determine what you need. Do you need an extra bedroom or two for your growing family? Are you looking for a bigger backyard to accommodate your pets? Maybe you need a home office or a larger kitchen for your love of cooking. Whatever your needs are, make a list of them and prioritize them so you can find a home that fits your lifestyle.


CONSIDER FUTURE PLANS
When buying a home, it's important to think about the future. Do you plan on starting a family or having more children? Will you need space for aging parents or relatives to move in? By considering these factors, you can find a home that can accommodate your future plans without having to move again in a few years.


RESEARCH NEIGHBORHOODS
Ottawa has plenty of diverse neighborhoods that offer different amenities and lifestyles. Do you want to be close to the city's core or prefer a suburban lifestyle? Research neighborhoods that align with your needs and desires. Consider the proximity to schools, parks, shopping centers, and other essential amenities.


Working with a knowledgeable real estate agent can help you find the right home for your needs. They can provide you with access to listings that fit your criteria, guide you through the home buying process, and negotiate on your behalf.
If you're feeling cramped in your current home, there's no need to suffer through it. By following these tips and working with an experienced real estate agent, you can find a home that fits your current and future needs.
Ready to find your perfect upgrade in Ottawa? Contact me today to start your home search!