---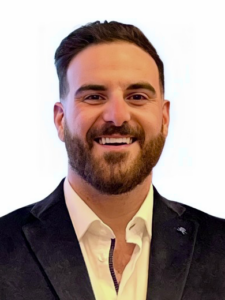 AUTHOR(S):
PUBLISHED:
January 4, 2023 8:00am EST
SOURCE:
LOCATION(S):
Ottawa, Ontario
FIRST CLASS AGENTS SOCIAL:
TAG(S):
Charles Khouri
,
First Time Home Buyers
,
Home Buyers
,
Home Sellers
,
Investment Properties
,
Multi Unit
,
Ottawa
,
Real Estate
,
Real Estate Market
,
Realtors
,
RECO
,
Rental Properties
,
Royal Lepage Team realty
ORGANIZATION(S):
Royal LePage Team Realty, RECO
---
What are the effects of a slowing real estate market on buyers and sellers?
A large portion of Ontario's residential real estate market has been cooled by a number of reasons, including higher interest rates, increasing inflation, and rising cost of living.
Recent reports from financial institutions indicate that rising interest rates are increasing the stress test mortgage qualification rate. The stress test, a computation used by lenders to determine whether a buyer can qualify for a specific mortgage, automatically includes a higher interest rate. A higher rate is used to evaluate a buyer's ability to make mortgage payments in the event that the interest rate rises.
Now that interest rates are rising, a more stringent stress test implies that fewer people will likely qualify for a mortgage, and those who do will probably be approved for less money.
It's critical to emphasize that property values change throughout time, occasionally experiencing abrupt spikes and declines. Although economists often disagree on how long real estate prices will be down or up, it is challenging to make any estimates with precision because so many external factors can affect them.
Conditions that are causing property prices in Ontario to decline may be in your favour if you are eager to buy a house there. Nobody, though, is certain of how low the market could fall. You could be able to find a property for less than what it might have sold for a few months ago, depending on the neighbourhood you want. Additionally, you might have more chances to negotiate terms and conditions in your favour, including getting a house inspection or acquiring financing.
But now might not be the best moment if you're trying to sell your house. You might not see competing offers as frequently as you did in recent years, depending on the sort of house you own and its location.
It makes sense that you could be considering whether the present is the ideal moment to move forward and list your property or whether it might be wiser to wait until the real estate market changes. The quick answer is that it will mostly rely on each person's circumstances, financial situation, and personal ambitions.
Here are some queries to think about:
What made you decide to sell, exactly?
Is it because you recently purchased a new home and want to avoid having two mortgages open at once?
Do you want to relocate to a different city for employment or to be nearer to your family?
Do you have any more personal justifications for your choice?
Can you afford to keep your property a little longer given your financial situation?
Are you flexible with timing?
Can you rent out your home if you are relocating to another property so you can reevaluate the market in a few years?
Are you aiming to gain the most equity feasible, or do you already have a target figure in mind?
Because every person's situation is unique, the answers to these questions might enable you to make a better informed choice. I also strongly advise getting in touch with a local real estate agent who is informed about and skilled with dealing with real estate transactions.
If you have a question for Charles about the home buying or selling process, please GET IN TOUCH.