---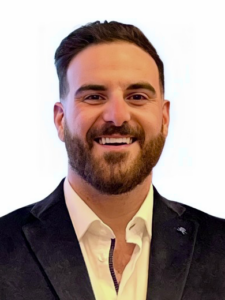 AUTHOR(S):
PUBLISHED:
October 28, 2022 5:59pm EST
SOURCE:
LOCATION(S):
Ottawa, Ontario
FIRST CLASS AGENTS SOCIAL:
TAG(S):
Charles Khouri
,
First Time Home Buyers
,
Home Buyers
,
Home Sellers
,
Investment Properties
,
Multi Unit
,
Ottawa
,
Real Estate
,
Real Estate Market
,
Realtors
,
RECO
,
Rental Properties
,
Royal Lepage Team realty
ORGANIZATION(S):
Royal LePage Team Realty, RECO
---
Purchasing a home is a significant financial commitment and, for most of us, the biggest of our lives. It might seem fairly overwhelming to go through all the steps necessary to find a house to call your own, from making offers and negotiating conditions to completing all the paperwork, obtaining a mortgage, and finalising the sale.
Because of this, the better off you'll be as a consumer the more informed you are. To understand the process, do extensive research. The website of the Real Estate Council of Ontario (RECO) is a fantastic place to begin.
Numerous helpful resources, such as details on real estate agents, answers to frequently asked questions, and guidelines, are available here. A useful tool is RECO's real estate professional search engine, where you can verify that brokers and agents are authorised to conduct real estate transactions in Ontario and look up any prior disciplinary actions.
I also urge you to take the RECO consumer quiz to test your knowledge of some of the laws governing real estate in Ontario. It is a fun and interesting method to check your knowledge, browse extra resources, and learn more about the buying and selling process.
Keep in mind that while RECO and other information sources will be useful, they cannot replace the professional advice provided by an agent and their firm. They may offer helpful advice that will enable you to make wise choices and finally purchase a house that you are happy with. When you sign a buyer representation agreement (BRA) with a brokerage, that firm and all of its representatives are required by law and morality to act in your best interests at all times. To properly grasp what you and your agent must do, make sure you and your agent have a discussion about the BRA's terms.
Here are some ways an agent may make you a better knowledgeable customer.
Ask your agent for a comparative market analysis on the sales of comparable homes if you are interested in a certain type of property or neighbourhood so you can determine the value of properties nearby.
It's important to keep in mind that since real estate brokers handle deals frequently, they will be a great source of extra details and local knowledge that would not otherwise be easily available to you. This may contain information on the quality of nearby schools, zoning regulations, flood plains, and if specific locations are expected to see real estate development in the near future.
The capacity to evaluate the information and how it could effect your purchasing selections is just as crucial as the information itself. Your agent can point out what you are entitled to know and offer strategic advice on the offer procedure. You'll be able to represent yourself to the best of your ability throughout a transaction if you have this information on hand and your agent at your side.
Last but not least, I believe it is always prudent to obtain advice from a lawyer who is licensed to practise real estate law because real estate transactions are legally enforceable obligations. Your lawyer can examine the paperwork, look into the title, identify any potential red flags, and carry out the deal.
If you have a question for Charles about the home buying or selling process, please get in touch.