Welcome to the series where we ask 10 real estate agents for their take on the current market challenges and opportunities
---
AUTHOR(S):
Melanie Mctigue, Brady Tran,
Toju Temile, Stefanie Winstan,
Paul Mclaughlin, Nish Kapoor,
Nic Ciatto-Bégin, Melissa Nguyen,
Jason Spartalis, Candice Trzmiel
TOPIC(S):
Home Buyers and Sellers, Market Strategy, Ottawa Real Estate
LOCATION(S):
Ottawa, Ontario
PUBLISHED:
September 14, 2022 11:59am EDT
ORGANIZATION(S):
EXP Realty, REMAX Hallmark Realty, First Choice Realty, Royal LePage Team Realty, Marilyn Wilson Dream Properties, Avenue North Realty, REMAX Affiliates Realty, Engel & Völkers Ottawa Central, Century 21 Synergy Realty
SOCIAL:
TAG(S):
---
What Ottawa neighbourhood do you foresee being the next up-and-coming area and why?
Agent #5 – Toju Temile – EXP Realty
If you are a Real Estate Agent and would like to contribute to the FCA resource section by writing articles, blogging, creating videos or providing answers to our questionnaires, please contact us at:
Agent #6 – Stefanie Winstan – REMAX Hallmark Realty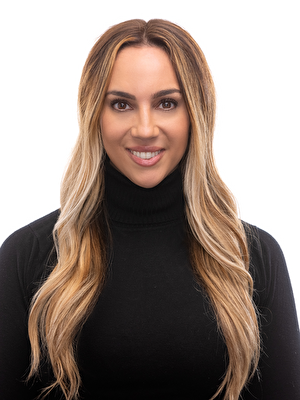 ---
"Thrives on being a part of others success and wishes nothing but happiness, health and wealth for those around her."
---
"Carlington! Located near downtown in the west end, and according to Stats Canada, one in ten houses in the area are in need of renovations. (Over 40 percent of the houses were built before 1960). This makes it a great spot for flippers to do their thing and re-sell to families.
Carlington is really situated in a great spot as well. Between Fisher, Carling, and the Queensway; you're super close to transit routes and not far from Dow's Lake. If you're a cyclist, it's a 13-minute ride to Tunney's Pasture, 15 minutes to Carleton University, or half an hour to city hall."
"Carlington"
Agent #7 – Paul Mclaughlin – First Choice Realty
"I believe Alta Vista still presents good value as it is centrally located, offers excellent schools, is close to 3 major hospitals, is close to shopping, enjoys abundant greenspace, offers excellent public transit/LRT access, offers large residential lots, and lovely treed neighbourhoods. It has a nice mix of solid, well-built new homes as well as older properties, some of which have been nicely renovated and are move-in ready, while others can be purchased at a price that leaves room in the budget to renovate and create your new home.
This area is and continues to be very attractive to those wishing to live within the greenbelt in a solid upper-middle-class area just minutes from downtown and still at relatively attainable prices."
"Alta Vista"
Agent #8 – Nish Kapoor – Royal LePage Team Realty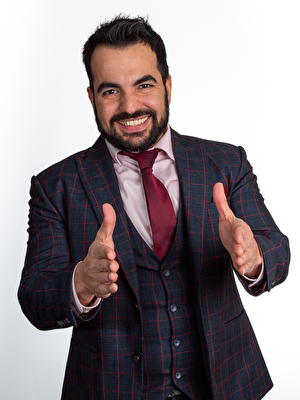 ---
"Always prepared to offer his clients a truly complete package to enhance their real estate experience."
---
"Kemptville is very well connected, has a high growth rate, all amenities are readily available, and provides easy access to the 416, one of Ottawa's main highways. It is close to several bodies of water and is a family-friendly community."
"Kemptville"
Agent #9 – Nic Ciatto-Bégin – Marilyn Wilson Dream Properties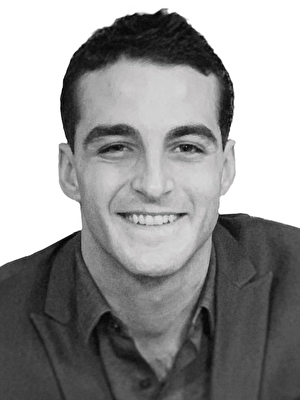 ---
"I'll be there to guide you through every step to ensure a smooth transaction and build a lasting relationship along the way."
---
"I have a lot of faith in Vanier. Having lived in the neighbourhood and seeing firsthand all the new construction taking place, I'm confident in saying it's a great area to consider for investment. In a few years, I see it as becoming a trendy extension to Beechwood village in the likes of Westboro and Hintonburg. Its close proximity to downtown, the highway and Gatineau are all big advantages as well."
"Vanier"
Agent #10 – Melissa Nguyen – Avenue North Realty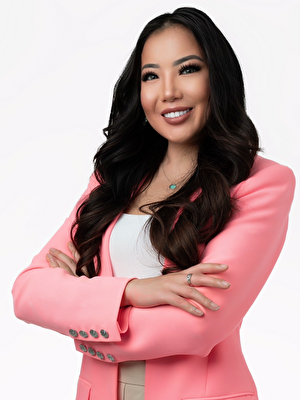 ---
"I have a passion for people, a dedication to my clients, and strive for a lifetime client relationship."
---
"Kanata hands down. With the expansion of Ottawa into the suburbs, Kanata has become a popular and desirable area to live. Amenities are being built nearby, it's right off the 417, and is only about a 25-30 minute drive to downtown Ottawa. It's a newer area, yet has established roots surrounding it, making it a great place for families and young professionals alike."
"Kanata"