Welcome to the series where we ask 10 real estate agents for their take on the current market challenges and opportunities
---
AUTHOR(S):
Melissa Nguyen, Nic Ciatto-Bégin,
Melanie Mctigue, Brady Tran,
Toju Temile, Stefanie Winstan,
Paul Mclaughlin, Nish Kapoor,
Jason Spartalis, Candice Trzmiel
TOPIC(S):
Home Buyers and Sellers, Market Strategy, Ottawa Real Estate, Investment Properties, Rentals, Advice
LOCATION(S):
Ottawa, Ontario
PUBLISHED:
October 4, 2022 11:59am EDT
ORGANIZATION(S):
EXP Realty, REMAX Hallmark Realty, First Choice Realty, Royal LePage Team Realty, Marilyn Wilson Dream Properties, Avenue North Realty, REMAX Affiliates Realty, Engel & Völkers Ottawa Central, Century 21 Synergy Realty
---
What advice would you give an investor looking to purchase their first rental property in the next 3-6 months?
Agent #7 – Toju Temile – EXP Realty
Agent #8 – Stefanie Winstan – REMAX Hallmark Realty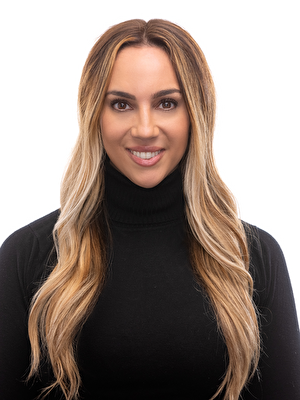 ---
"Thrives on being a part of others success and wishes nothing but happiness, health and wealth for those around her."
---
"Buying any property and calling it a rental is not a recipe for success. It is important that you take the time to come up with a plan in terms of how to proceed. Are you looking for a single or multifamily property? What type of area are you looking to be in? Etc, etc. Prepare to be a landlord. Becoming a landlord means different things to different people. To some, becoming a landlord may mean learning how to become handy around the house; to others, it means hiring a third-party property manager.
There is no reason investors can't have debt when they buy their first rental property. In fact, most people will go into debt buying their first investment property. That being said, owning a rental can coincide with a lot of added expenditures. Landlords should have money set aside to cover any unexpected costs that arise. Choose the right location and the appropriate financing. Find a successful investor and pick their brain! "
"Find a successful investor and pick their brain! "
Agent #9 – Paul Mclaughlin – First Choice Realty
"When investing in real estate for the first time, I strongly suggest seeking the advice of an agent experienced in this type of purchase, such as myself. There are many factors that must be considered when assessing an investment property.
Some of these factors to consider to ensure an accurate assessment of the true net income include the following: location as it pertains to a rental destination, the physical condition of the property itself, the legality of the rental units, the conformity of the property with the existing fire retrofit code, the availability and cost of insurance, the type and size of units, the sustainability of the rent i.e., the current rent charged versus the market rent, the quality of the tenants and the accuracy of the leases, the status of the tenancies, and very importantly, the accuracy and inclusiveness of the expenses stated. Proper analysis of the above will provide an accurate assessment of what the true net income is. Lastly, the cost of available financing options.

An experienced agent who has sold, owned, and managed investment properties will be best able to guide a first-time investor in the acquisition of their first investment property. I am happy to do so, having sold, owned, and managed many investment properties over the years."
Agent #10 – Nish Kapoor – Royal LePage Team Realty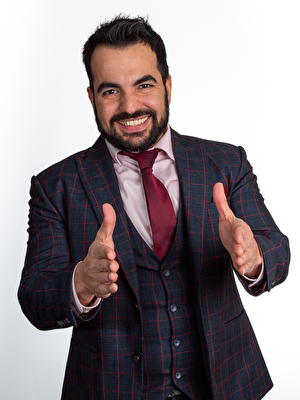 ---
"Always prepared to offer his clients a truly complete package to enhance their real estate experience."
---
"When someone is investing in real estate they should keep in mind that real estate is a long-term investment. My best advice to the investors would be to first look for good cash flow-generating properties. Check out the average annual income of the neighbourhood and do a comparison with the city and community. Also, look into the crime rate of that particular neighbourhood. Do thorough research to determine if the city has any future plans for new projects in the immediate neighbourhood. All of these factors help hold the value of the property and give a better chance for it to appreciate."